Go on holiday for a week and don't worry about a thing!
For the price of the rental, we provide you with everything you need:
The Equipment :
Supply of sheets and shower towels for all tenants
Fully equipped kitchens (crockery and cutlery, oven/microwave, fridge, coffee maker, dishwasher, induction hob)
Internet access
Laundry with a common washing machine
Stove for long winter evenings
One parking space per accommodation (disabled space available)
Charging spot for electric cars
Secure bicycle garage with charging socket for electric bicycles
Baby kit available if needed. Don't forget to let us know! (Bathtub, cot, high chair, changing mattress)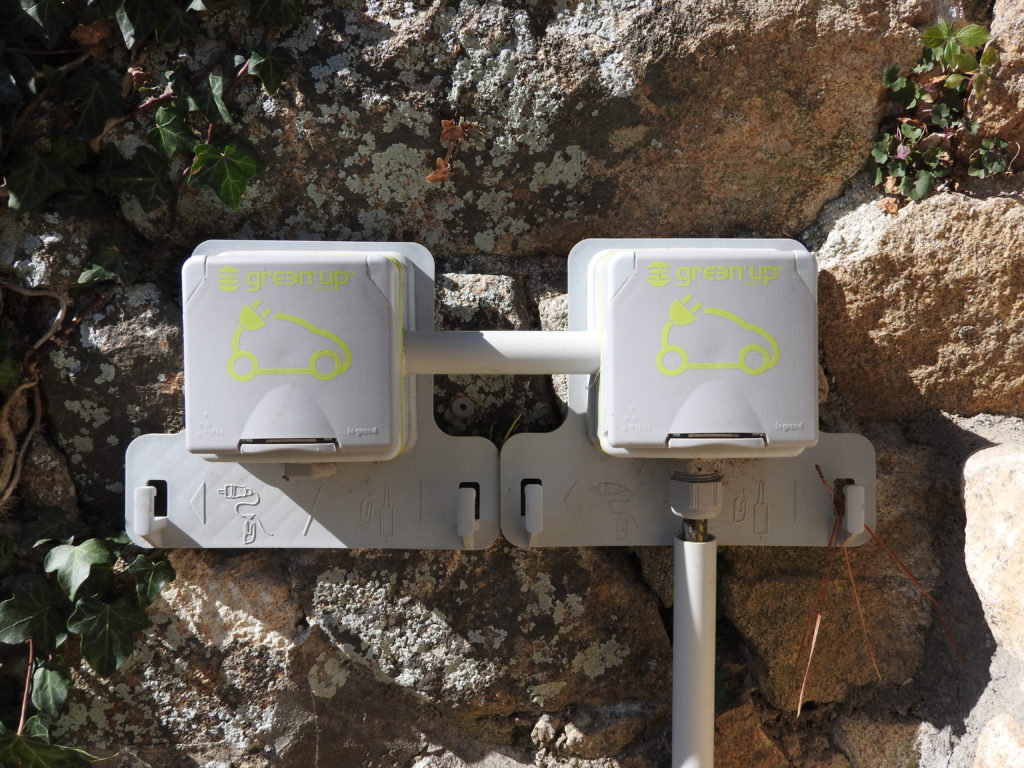 Common Spaces:
Take full advantage of the concept of sharing and make new encounters in the common areas, accessible to all residents:
The large living room, with TV and Blu-ray player
The veranda with its relaxation area and large dining table, which can accommodate festive meals
The boat deck terrace with a view of the gulf and deckchairs
The garden has been laid out for your leisure and relaxation (barbecue, volleyball court, vegetable garden, orchard, pétanque, outdoor shower ....) all in a safe setting for your children and with direct access to the coastal path!
Leisure:
In order to make the most of Locmariaquer and the Gulf of Morbihan, you will also have access to kayaks, at your disposal ! Please note that you will be asked to sign a waiver when you make your reservation or when you arrive. Indeed the Gulf of Morbihan is home to the strongest currents in Europe, which implies great vigilance and strict compliance with the instructions.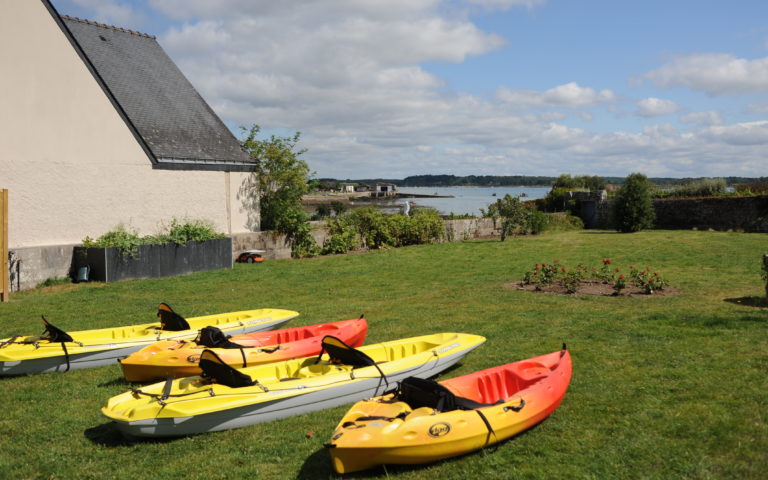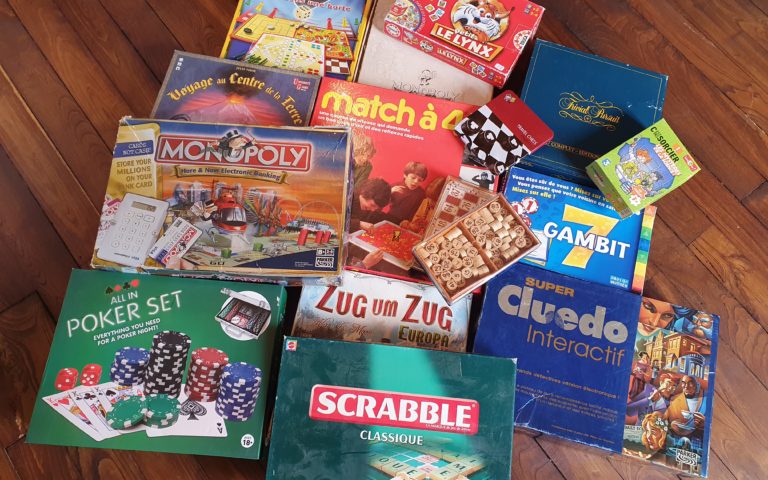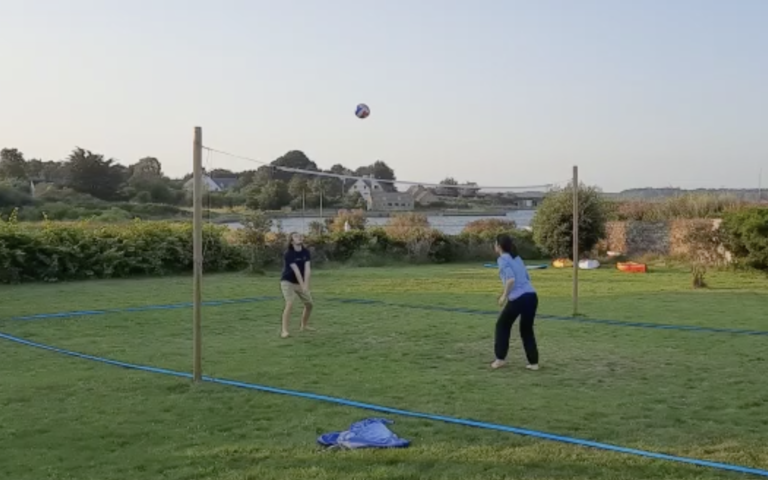 Maritime and Breton library: Dream like you would at home!
Do you like Brittany and the sea? Live and in a dream? In the evening by the fire or if it rains?
We do too, and we share! 
There's a big-screen TV in the living room, tucked away nicely behind a nautical chart: let's leave the screens behind for a moment?
At Ty Kabiten, we have a superb library including many stories, magazines, novels, comics, and children's books. As you can imagine, they are mostly about sailing, travel, adventure, cruises, great captains, Brittany, but also classics.
Every year at Ty Kabiten, we welcome authors participating in the comic book festival 'Lok en Bulles' (https://lokenbulles.org/), of which we are a part. Founded in 2017, this year it takes place on September 17 and 18 2022. Come and discover many authors, illustrators, and other artists passionate about comics!
At Ty Kabiten, we also have our own comics collection, including:
Maritime:
Belem – Jean-Yves Delitte

Les grandes batailles navales – Jean-Yves Delitte

Armen – Emmanuel Lepage

Lettres d'outremer – Warnauts, Raives

Long John Silver – Xavier Dorison, Mathieu Laufray

Les Pirates de Barataria – Marc Bourgne, Franck Bonnet
Brittany and historic:
Les chemins de Compostelle – Jean-Claude Servais

Campus Stellae – Pierre-Roland Saint-Dizier, Andrea Mutti

Le Trône d'Argile – France Richemond, Theo, Nicolas Jarry

Les Passagers du vent – François Bourgeon
Adventure:
Lady S – Jean Van hamme, Philippe Aymond

Corto Maltese – Hugo Pratt

Largo Winch – Jean Van Hamme, Philippe Francq

Thorgal – Jean Van Hamme, Grzegorz Rosinski

Aria – Nadine Weyland

Le club des cinqs – Enid Blyton

Châteaux Bordeaux – Eric Corbeyran, Espé

 L'Épervier – Patrice Pellerin
Young Adults/Children:
Astérix et Obélix – René Goscinny, Albert Uderzo

Tintin – Hergé

Lucky luke – Morris

Gaston – André Franquin

Marcel Pagnol en BD – Serge Scotto, Eric Stoffel
All our books are in the custody of the tenants and bear the Ty Kabiten stamp. 
To take them with you, please order at the Librairie du Golfe, 300m away (speak on our behalf to Michel, Chantal or Elisabeth) or by writing to: librairiedugolfe@orange.fr.